Old Three Cranes - Market Place
This Georgian building was on the site of the Parish Council Offices and was demolished in the 1930s as unsafe. The pub was in the hands of Robert Crane from around 1809, Robert having succeeded his father, Thomas. On his death in 1839 it passed to his son, also Robert and in 1855 it passed to his half cousin, John Crane. By 1861 it had passed out of the 'Crane family: From 1875- 1877 Robert Crane's nephew, Joseph Osborne son of the brewer RobertOsbornee, was licensee.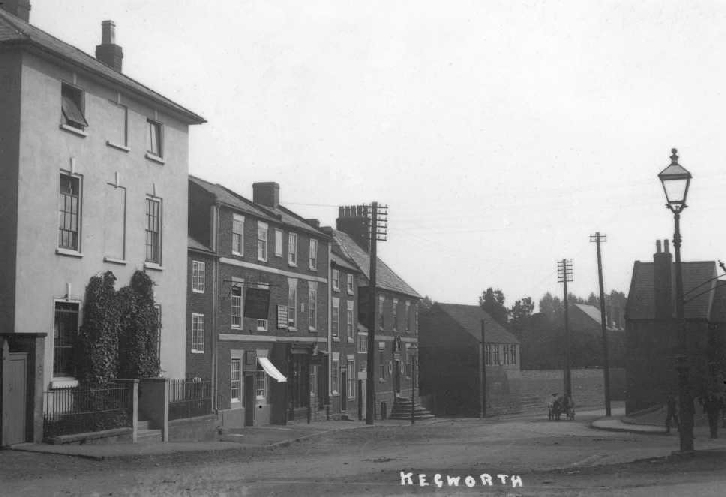 Looking along Nottingham Road, with the bottom of Market Place to the left and the Old Three Cranes on the right.
George Beale, a Londoner, was licensee from 1892 until closure in the 1930s. He and his wife raised thirteen children on the premises but he still found time to be a first class football referee and a captain of Kegworth Cricket Club. Prior to his arrival in Kegworth about 1890, as landlord at the Navigation, he had been a Gentleman's Gentleman (valet/butler) before his marriage. A generous man, Beale allowed homeless people to live in a large outhouse at the rear of the pub until their fortunes recovered.